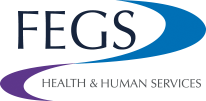 FEGS HAS COMPLETED THE TRANSFER OF PROGRAMS AND SERVICES
 
Federation Employment & Guidance Service ("FEGS"), a nonprofit health and human services organization has entered the final stages of the previously-announced transfer of its programs and services and consequently the winding down of its operations. FEGS filed for Chapter 11 relief in the U.S. Bankruptcy Court for the Eastern District of New York on March 18, 2015.













FEGS DONOR-RESTRICTED FUNDS PETITION
FEGS HAS MOVED
 
FEGS has moved to a new location as of April 21st, 2016. Please note our new office address below and update your records accordingly.







…
Read More