PC Repair, Virus Removal, Computer Help in Peoria, Glendale, Sun City, and Phoenix, Arizona
Most of our competitors would use this section to describe the systems they have pre-packaged to offer you. Systems with corners cut and generic guts.
Systems that were built on an assembly line; PCs that are designed to hit a price point, not to meet your needs.
We don't operate like the others. Almost no two systems from COI are the same.
They are custom built to meet the individual client's needs and desires.
From basic PCs to surf the web, to High End Dual & Quad Processor Network Servers.
Still, all of our systems share a few things in common. We only use high-quality, award-winning brand name components
from the leading manufacturers in the industry – manufactures like Intel, Asus, Nvidia, Western Digital,
Creative, 3Com, Viewsonic, Logitech, Samsung, Hitachi, Microsoft, Altec-Lansing, Linksys, Antec, and more.
You can also expect the quality that comes from being built by hand and tested extensivly by experienced
technicians, and stringent quality controls that ensure the fastest, most reliable systems on the market
today.
Support The Way It Should Be
Should you ever have a question or need help with your COI system, you'll find our technical support
a refreshing experience. You'll get to speak to the very same technician that built your system.
We don't use an annoying automated telephone voice mail system that requires you to press a thousand
buttons before speaking to a live person, you call is answered by a reliable member of the COI staff
that can assist you immediatly.
Since 1991, we have constructed literally thousands of systems for our satisfied clients. 30 years – that is a lifetime in this industry.
We have earned the highest praise from our clients, and numerous industry awards.
We haven't let it go to our heads.
We still build our systems by hand. We still take pride in every system we build.
When you are ready to have a custom PC built exactly for you, give us a call at 602.863.3377
and set up your personal one on one consultation.
You can always drop by our retail location at 8110 West Union Hills Drive, Suite 310 in Glendale, AZ 85308 during our
normal business hours as well. We look forward to meeting you.
Yes… We Do That
COI Computers provides a wide array of services to meet your needs.
Since 1991, we have been a leader in providing technology solutions for our varied client base.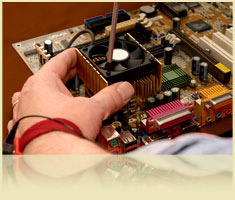 Maintenance, Upgrades & Support

COI's highly skilled staff is able to provide support for any Microsoft Windows based PC.
We have one of the fastest turn-around times for PC maintenance in the industry.
Well over 90% of the systems that we work on are back in working order on the same day we receive them.
COI is able to work on any brand of PC using a Microsoft Windows based OS, we can also trouble shoot hardware issues on Novell Suse Linux machines.
We aren't limited to in-store service either. Our technicians are available for on-site service at competitive rates.
If computer problems have you down, get back up and running today with COI's PC Maintenance.
Web Site Design & Development
COI New Media provides effective design and strong backend support for all your new media needs.
Our team of developers are experts at more than eye candy, the first concern is the functionality
and usefulness of the applications they develop. Check out coinewmedia.com to learn more about our New Media Development Services.
Networking Services
As the world becomes more connected and the Internet becomes more of a neccessity, networking has become the norm.
COI is able to provide extensive networking support for your home and office. Experience in networking since before most people
knew that a network was more than a television broadcasting term gives us the ablity to provide robust, reliable solutions for you.
High Speed Internet Service
A High-Speed connection to the Internet changes the way you use the Internet in your day-to-day life.
COI is able to provide a variety of ways for you to break the 56Kbs barrier and move into the high-speed era making
your Internet more useful and enjoyable.