People first. Computers second.
Welcome to Link Computing Solutions. We're a small business specializing in computers and IT support in the Fox Valley. Our team has a combined experience of more than 60 years and we'd like to help you with your computer, networking and IT needs.
Ray Reinders, Owner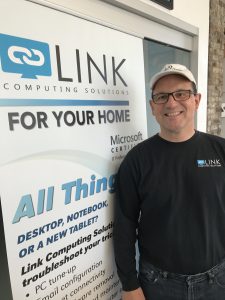 I'm Ray, owner of Link Computing Solutions in Oshkosh, Wisconsin. I've spent more than 20 years working as a computer consultant already. Daily interaction with both business and residential customers has prepared me well for the launch of this, my first small business venture.
Born and raised in Oshkosh, I hold two degrees from UW-Oshkosh: one in Computer Science and another in Management Information Systems. I'm a certified Microsoft Information Technology Professional (MCITP), Microsoft" Certified Solutions Associate, and a Microsoft" Certified Technology Specialist. Altogether, I've got more than 30 years of practical network experience in both small and medium-sized businesses
…
Read More